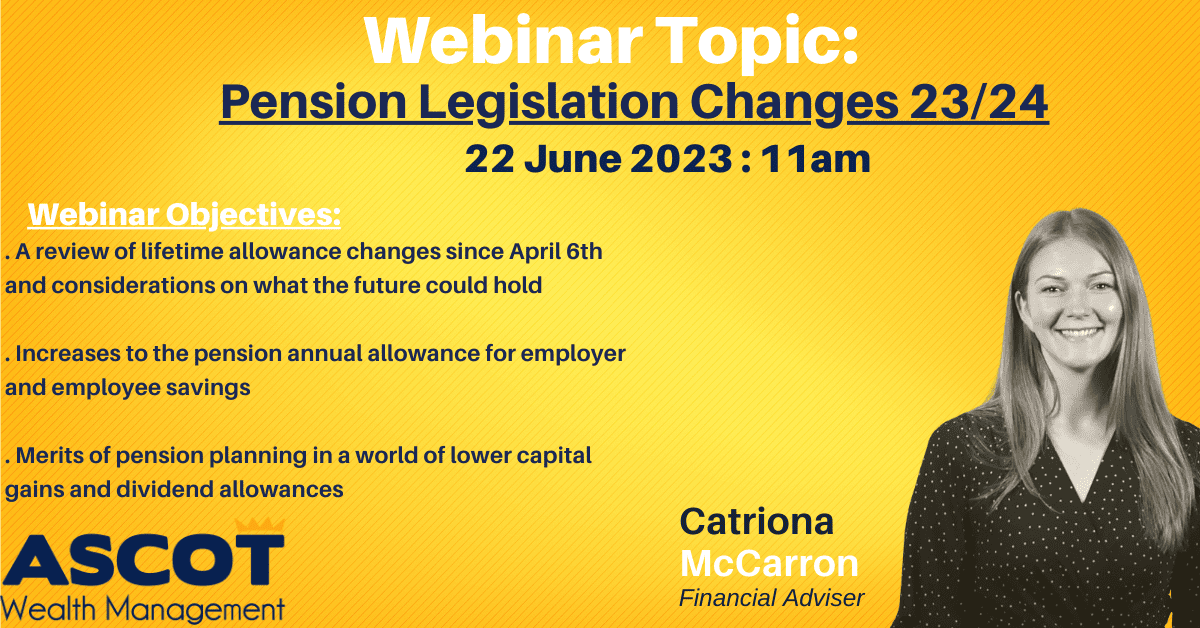 On the 22nd June, Catriona McCarron, one of our trusted Financial Advisers, will be hosting a webinar on "Pension Legislation Changes".
The Spring Budget came at a time of significant economic change for the UK one of the biggest topics being the changes made surrounding Pensions! 
Allow Cat to explain what these mean and what the future could hold as a result that may have an effect on individuals' financial planning. She hopes to give you a better understanding of what options are available to you to and answer and questions or queries!
A review of lifetime allowance changes since April 6th and considerations on what the future could hold ·     

Increases to the pension annual allowance for employer and employee savings ·       

Merits of pension planning in a world of lower capital gains and dividend allowances

In depth Q& A Session
Join Catriona on the 22nd June for 45 minutes to 1 hour to get a better understanding of how the recent legislation changes may affect your personal financial planning.
Please email info@ascotwm.com for any questions.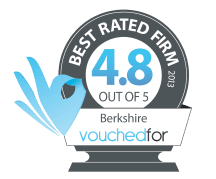 Ascot Wealth Management Limited is authorised and regulated by the Financial Conduct Authority reference 551744. Our registered office: Scotch Corner, London Road, Sunningdale, Ascot, Berkshire, SL5 0ER. Registered in England No. 7428363. www.ascotwm.com Unless otherwise stated, the information in this document was valid on 3rd February 2017. Not all the services and investments described are regulated by the Financial Conduct Authority (FCA). Tax, trust and company administration services are not authorised and regulated by the Financial Conduct Authority. The services described may not be suitable for all and you should seek appropriate advice. This document is not intended as an offer or solicitation for the purpose or sale of any financial instrument by Ascot Wealth Management Limited. The information and opinions expressed herein are considered valid at publication, but are subject to change without notice and their accuracy and completeness cannot be guaranteed. No part of this document may be reproduced in any manner without prior permission. © 2017 Ascot Wealth Management Ltd. Please note: This website uses cookies. To continue to use this website, you are giving consent to cookies being used.