Charters School
This month we are happy to announce that we are working alongside Charters School,our local Sunningdale secondary school and sixth form academy, to support their fundraising. One of the initiatives we are launching is AWM's Young Entrepreneurs, which will involve the pupils developing a business idea during our training period... and then putting it into practice during a trading period. All profits will go to Charters School and we are aiming to raise up to £20,000 for the school.
VouchedFor Excellence
Our Managing Director, Mark Insley, received another 'Certificate of Excellence' from VouchedFor this month. This is a recognition of how we put our clients first and endeavor to give them a high level of bespoke service. 
LISA (Life-time ISA)
During September the Parliamentary Savings Bill confirmed that  annual contributions into a LISA will be capped at £4,000 with a 25% taxpayer bonus up to £1,000 a year.
The aim of the LISA is to encourage younger individuals to start saving sooner. Savers must be between 18 and 40 to open an account, but can continue to save until the age of 50. The proceeds can be taken with the taxpayer bonus and any growth if:
The saver is buying their first home of up to £450,000.
If the saver is 60 years of age.
If the saver has a terminal illness or has died.
If withdrawals are made at any other time then the government will reclaim the taxpayer bonus, including interest or growth, plus an additional penalty charge of 5%.
Any contributions made to a LISA will be part of the savers annual ISA allowance of £20,000 from 6th April 2017, the start of the tax year. Please contact us if you would like more information.
Click here to read the Parliamentary Savings Bill
Click here to read about the LISA
BREXIT Date Set
Following Theresa May announcing that she will trigger Article 50 before at the end of March 2017, Sterling has fallen to another low. Early Monday morning (03/10/16), the Pound was down 1% against the Dollar and 1% against the Euro.
GBP EUR 5 years (03/10/11 - 03/10/16)
On the other hand... the FTSE 100 has hit a 16 month high after the Prime Minister's announcement. Following the vote to leave the EU on June 23rd,  the FTSE 100 is up by nearly 10%. This is strongly linked to a large number of international firms benefiting from the fallen sterling. Likewise our AWM Portfolios were again all positive during September with AWM 5 leading with +2.57% and a YTD +18.44%. See the performance graphs at the bottom of the newsletter.
FTSE 100 5 years (03/10/11 - 03/10/16) 
On top of Theresa May's announcement this month, The Bank of England's Monetary Policy Committee (MPC) decided to keep interest rates unchanged at the historic low of 0.25%. This is in line with analyst's expectations, however the MPC has left the door open suggesting that they could be cut again later in the year.  Predictions for lower interest rates may cause for even lower Sterling values. 
Thank you for taking the time to read our newsletter.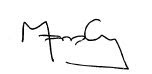 Mark Insley - Managing Director