Augusts' Portfolio Challenges and Decisions:
A month after the Bank of England's announcement to cut interest rates and Mark Carney believes that the decision has so far been "validated". The preparations made by the bank have 'cushioned' the economy and will help the UK to make a success of Brexit Mr Carney told MP's on 7th September. The depreciating sterling, resulting in increased exports, and increase in global activity could have contributed to providing a "cushion". This is supported by the UK's service, manufacturing and construction industries all showing signs of recovery in August after taking a hit in July.
However, critics aren't so sure the Bank of England have helped our economy calling their August announcement a "Brexit bazooka". It has been suggested that  Mark Carney should have stayed calm last month, with growing evidence that the central bank stimulus is losing traction. The near-zero interest rates are narrowing bank margins whilst gilt yields have fallen to a record low which could have a number of effects on pensions and the wider economy. 
The combination of the Bank of England announcing that they were cutting interest rates, followed by quantitative easing in Japan and the Eurozone and a widespread policy stimulus in emerging markets has provided additional growth in global activity. The positive reaction of the markets have benefited our portfolios (see their performance below) which have reacted positively to these announcements with AWM 1 performing the best (gaining +2.07%)...  largely due to it being heavily invested in bonds.
This Thursday we shall see if the Bank of England proposes another blast of stimulus at it's September meeting.
AWM's Upcoming Events: SAVE THE DATES
Are you 100% sure on the proposed changes to Inheritance tax?
Next month we shall be holding 4 IHT seminars. These seminars will be an informative evening to help you reduce your IHT liability with the opportunity to have a basic IHT calculator run based on your current financial situation.
And the devil is in the detail…
- £1m threshold gradually phased in and only be accessible for married or civil partners.
- This will only apply to your main residence and it must be left to your children 
- Those with an estate valued above £2m will have their relief tapered
See how much 40% IHT tax you could be liable for!
If you would be interested in receiving further information about signing up for the talks...parents, family and non-client friends welcome to come along... please click the seminar you are interested in below. There is limited space so make sure you RSVP.
IHT Seminars
Sunningdale, Berkshire:
Monday 10th October - 6.30pm
Wednesday 12th October - 6.30pm
IHT Seminars
Grosvenor Gardens, London:
Tuesday 11th October - 6.30pm
Thursday 13th October - 6.30pm
 
If any of these points have got you thinking you need to get advice or take action...Give the Ascot Estate Planning team a call on 01344 851250 to either book a seminar or free consultation.
Thank you for taking the time to read our newsletter.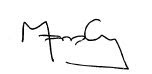 Mark Insley - Managing Director