What does the Brexit mean for AWM and YOU?
Good Morning,
The previous months have been filled with market uncertainty due to the lead up to the EU referendum vote and following the result to leave. We hope you have found our communication to be strong, on how this could affect you and your investments. We have attended a Vanguard conference to hear their thoughts of how the Brexit will effect investments and we have had numerous fund managers in to the office,most recently Mark Benstead, an L&G fund manager. 
The FTSE 100 fell by 6.5% on the 24th June when trading opened however by close on the same day it was only 2.7% below the previous days close (23rd June). Now we find the FTSE at  6,670.40 points (13 July) actually 5.2% above where it closed on the 23rd June prior to the EU referendum result.
Looking at the AWM portfolios 1,2,3,4,5 and 6 we can see that they have all been doing incredibly well and are all continuing to grow. The below graph illustrates where the portfolios began prior to the EU referendum result and here they are now.
Since the vote the portfolios have grown by the below percentages (13 July):
AWM 1: + 2.95%
AWM 2: + 5.32%
AWM 3: + 5.87%
AWM 4: + 8.04%
AWM 5: + 9.54%
AWM 6: + 10.93%
The top funds in each portfolio are Threadneedle- Emerging Market Bond Z inc GBP TR which is +17.29% in AWM 1; BlackRock - Gold and General D Acc which is currently +35.58% in AWM 2,3,4,5 and 6.
CHALLENGES AND DECISIONS
Post Brexit we enter a period of portfolio management that now must equally consider foreign exchange implications in far more detail than before. The swing we have seen makes the holding of non UK shares and bonds open to giving back the gains they have made from a sterling depreciation. Its not just in the UK that these factors are at play. In Japan there are likely to be swings in the Yen, currently up more than 20% year to date versus sterling but with government stimulus imminent meaning important decisions needing to be made here. As ever we will keep clients posted on any decisions we make.
COMPANY NEWS
We Bought a Book
We have bought a book a £16 million book from a London-based firm. We are currently giving these clients the personalised AWM treatment by contacting them individually and finding out what type of an investor they are by tailoring each meeting to suit their needs.
AWM PORTFOLIOS
MONTHLY PERFORMANCE:
AWM 1 + 1.57%,
AWM 2 + 3.02%,
AWM 3 + 2.86%
AWM 4 + 4.19%
AWM 5 + 5.35%
AWM 6 +8.23%
 

DON'T  MISS
New Starters
Say hello to our new starters.
They're new roles include wealth management assistant, graduate financial adviser, marketing PR executive and estate planning.
TAX CORNER
Bre'TAX'it... How will the leave vote effect taxes.
We have taken the time to research the tax implications of the leave vote and how this could possibly effect you.
Click here to read the full article
APP REVIEW – OnTrees Personal Finance
This app is designed to help you have a better picture of all your current finances. It allows you to put all of your bank accounts into one place and see how your money is coming in and going out. It also splits your spending into categories i.e. restaurants and household bills, so you can see where your money is going.
Thank you for taking the time to read our newsletter this month.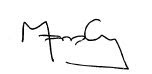 Mark Insley - Managing Director